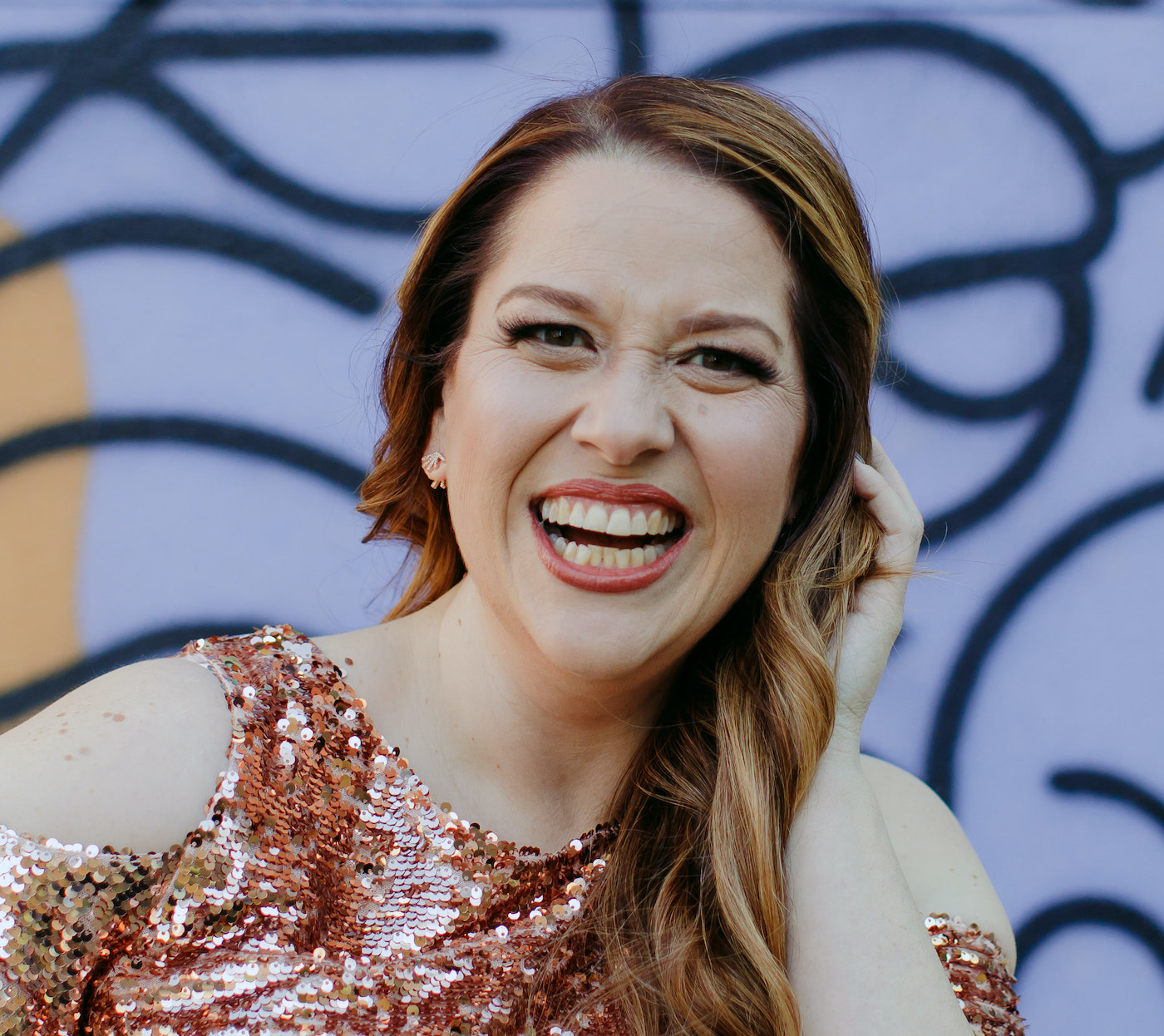 I admit; I envied other girls in high school terribly. (Hello, insecurity!) Unless I could have that girl's hair, or that other girl's confidence or whatever other quality I saw that I wanted, I wasn't good enough. Ladies, been there? It didn't occur to my immature teenage brain that I wasn't supposed to be like anyone else. That there was something unique I had to do in the world. That appreciating other women's qualities and building them up was much, much better than comparing myself to them. I had so much learning to do about how to be a woman. I never knew that my Catholic Faith had so much truth to offer about womanhood.
If you're like me, you've heard the term "feminine genius" for years but never found out exactly what that means. I knew Liv Harrison, founder of the Genius Women's Conference, would be the perfect person to talk about this beautiful concept coined by Pope St. John Paul II. Liv showed me the feminine genius in action back in March when I desperately needed help coordinating the massive Be Not Afraid Conference in just five days. She stepped in to volunteer and cheerlead me. So when I thought of who I'd like to have on the show to talk about the feminine genius, I knew there'd be no one better than Liv! She's hilarious and wise- enjoy and be inspired! (p.s. Gentlemen, I think you'll get a lot out of this episode too!
Topics Discussed
What is the feminine genius?
How can women be both strong and classically feminine?
What women bring to the world
How the feminine genius meshes (and where it doesn't mesh) with feminism
Replacing competition and comparison with community
Universal and specific aspects of the feminine genius
Resources
Strength Finders Book
Find Liv online: https://www.thelivharrison.com/
Social @thelivharrison
Find Liv's Talk to Me Podcast everywhere you find fine podcasts!
This episode is sponsored by Hallow Prayer App. For a 30-day free trial of the premium version of the app click here!
Join the Called and Caffeinated Patreon Community starting at just $5/month! Not only is your support meaningful for the continued provision of this unique, meaningful content, but you'll also get access to monthly video chats with me and the community members, as well as my bi-monthly secondary podcast Coffee Sips. Click here to learn more!