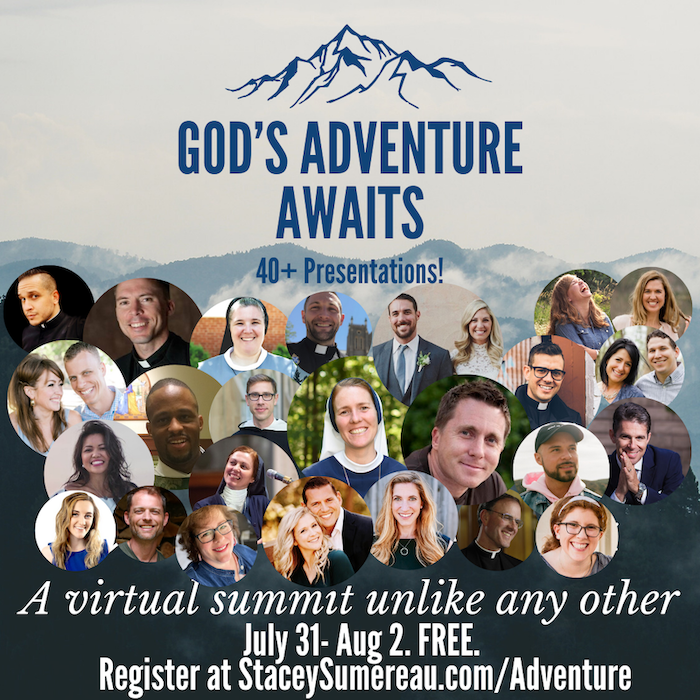 FREE Virtual Summit July 31-Aug 2 2020! A dream event about discerning ALL vocations featuring 40+ of your favorite speakers: Sr. Bethany Madonna, Jackie and Bobby Angel, Jason Evert, Sr. Helena Burns, Fr. Mark Goring, Joe Melendrez, Mary Lenaburg, Fr. Timothy Gallagher, Cameron Fradd, Meg Hunter-Kilmer, Matt and Erin Ingold, Katie Prejean McGrady, and MANY more! Also featuring the world's first virtual Meet and Greet for mission organizations and religious communities!
Sign up here: Staceysumereau.com/adventure
True North Course: Staceysumereau.com/true-north
PLEASE be a friend and help spread the word to anyone you know who could use this smorgasboard of wisdom. Nowhere else will you find an event or a course like this, designed especially for discerning life choices :) Thank you so much!